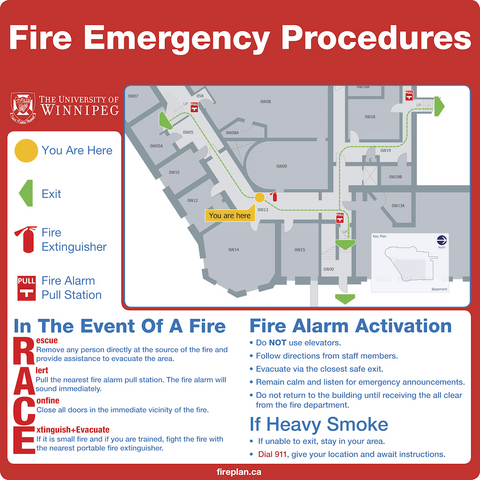 Custom Evacuation Signs
The signs on our online store are holders which you can fill in with your own procedures and floor plans.
We also create the best custom signs in the industry, either via paper inserts for these sign holders or custom-printed versions.  To create custom signs for your building will require us to have your floor plans and some custom design and drafting.
Usually there is a reasonable setup fee to get your floor plans into our system then we provide custom signs for $99/sign.
Please don't buy this through the website!
Please contact us to get a custom quote at no charge!
Designed and printed in North America.
---
We Also Recommend