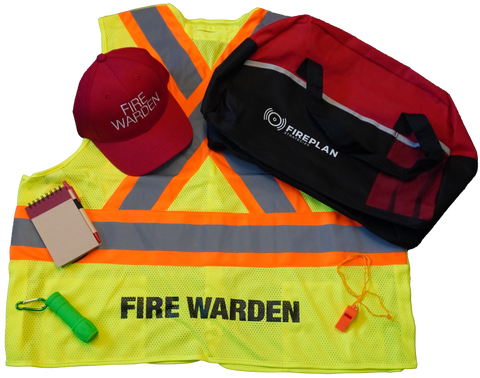 Fire Warden Kit - Bundle of 5
Fire Warden Kits provide Fire Wardens with all of the identification and tools to be used in the event of a fire emergency. Each kit is packed in a duffel bag to keep all items easily accessible.
Fire Warden Kits include the following:
Hi-Visibility Fire Warden Vest (size Large)
Duffel Bag
Fire Warden Hat
Whistle
Flashlight
Notepad & Pencil
Please note this item is sold in bundles of 5 units.
---
We Also Recommend